One thing has been made clear on Keeping Up with the Kardashians this season: Kris Jenner is a controlling, whining attention hog with a bladder problem.
She also enjoys butting into her children's personal lives, making her opinion clear on the state of their relationships and their uteruses. She admitted as much to Us Weekly yesterday.
"I would love more grandchildren," Kris said. "Mason is the love of our lives, and he is so much fun, but there's only one Mason to go around. It would be nice if we had some more."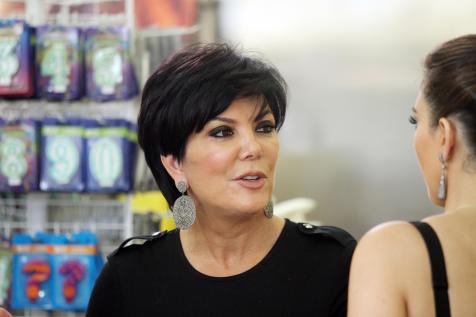 Khloe Kardashian and Lamar Odom might have a child one of these days, but the former appears to enjoy talking about the possibility more than actually going through with it. Still, the outcome is in God's hands, not in her private parts.
"I would love all of my children to experience having children on their own," Kris says. "I think going through that process of being pregnant and giving birth, everybody should, if you can and you're blessed."
Seriously, kids. Mommy needs another set of newborn photos to sell to the tabloids.
Source: http://www.thehollywoodgossip.com/2011/08/kris-jenner-demands-grandchildren/
Nia Peeples Amanda Peet Elizabeth Peña Piper Perabo Rosie Perez