Piers Morgan wears many hats: talk show host, America's Got Talent judge, former Daily Mirror editor. But one thing the British celebrity swears he is not? A phone hacker.
Morgan was forced to defend himself today after Louise Mensch - a Conservative member of Parliament on the Culture, Media and Sport Select Committee, who grilled Rupert Murdoch during that News Corp. chief's hearing in London - accused bragging about his own history of breaking into voicemails.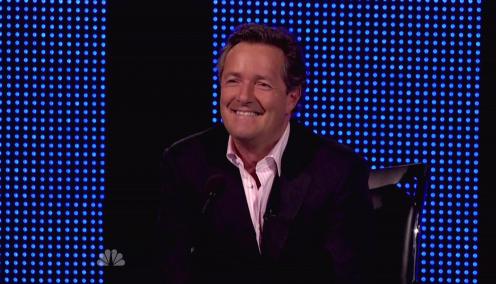 Said Mensch: "[Morgan] said in his book 'The Insider' recently, and I quote, that that little trick of entering a standard four-digit code allows anyone to call that number and hear your messages..."
This is simply untrue, Piers Tweeted in response:
"That MP just claimed I boasted in my book of using phone-hacking for a scoop. Complete nonsense. Just read the book. I've never hacked a phone, told anyone to hack a phone, or published any stories based on the hacking of a phone."
What a mess. Literally! Someone slammed a whipped cream pie into Murdoch's face during his testimony!
Source: http://www.thehollywoodgossip.com/2011/07/piers-morgan-denies-role-in-phone-hacking-palozza/
Mackenzie Phillips Michelle Phillips Mary Philbin Cindy Pickett Mary Pickford