Forbes has released its annual list of the top earning American Idol stars, and Carrie Underwood leads the whole field by leaps and bounds.
In fact, the country star earned so much more than any other Idol, the top four money-makers after Carrie barely eclipse her total combined.
Below is the list of top Idol earners from May 2010-May 2011. Note the lack of the last three winners of the competition from the top 10 ...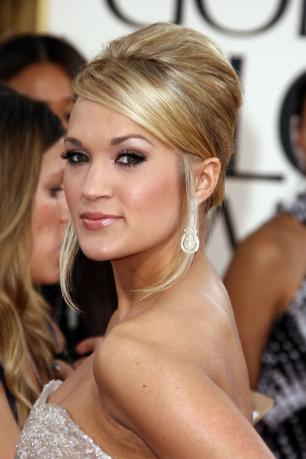 1. Carrie Underwood – $20 million
2. (tie) Adam Lambert and Chris Daughtry – $6 million
4. Fantasia Barrino – $4 million
5. Jordin Sparks – $3 million
6. Kelly Clarkson – $2.5 million
7. Jennifer Hudson – $2 million
8. Kellie Pickler – $1.8 million
9. Clay Aiken – $1.5 million
10. (tie) Katharine McPhee, David Archuleta, David Cook – $1 million
Source: http://www.thehollywoodgossip.com/2011/07/the-top-earning-american-idol-star-is/
Victoria Principal Emily Procter Linda Purl Tracey Gold Whoopi Goldberg